Swift's Pop Twist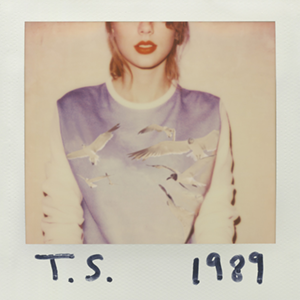 This October, Taylor Swift shocked audiences worldwide with the release of her first documented pop album, 1989. Named after the year she was born, this album's bold chant is a huge step from Swift's typical country twang, but despite the disparities, 1989 has sold 750,000 copies in its first week and catapulted two singles – "Shake it Off" and "Blank Space" – into the top of pop charts.
What makes this album stand out is its fresh soundtrack. Right from the first upbeat number, "Welcome to New York", the album introduces listeners to a mix of fast-paced and energetic songs that are as fun to hear as they are to dance to. Catchy beats in the background overlaid with simple lyrics form the ideal soundtrack for singing along.
The deep emotion in each number adds to its appeal. Not only are the songs pleasing to listen to, but after multiple repetitions the experience is still rewarding due to the dark themes underlying the songs' surface. Each one is suffused with either a memory of Swift's or a powerful message – both of which lend to a soundtrack filled with emotion that can attract interest from young and old audiences alike.
In addition, 1989's sheer relatability makes it something special. Swift takes what could be seen as an unfortunate series of failed relationships and finds a way to present each as a song that anyone who has suffered romantic turmoil can agree with. Particularly impressive is "Style", which tells the story of a failed relationship that just keeps happening for superficial reasons, and "I Know Places", which describes the fear of a celebrity couple being watched by tabloid reporters.
The album's downfall is inevitably its lack of diversity. Even though each song presents a different sound and idea, they are all similarly-paced and all but two of the sixteen tracks are about a romantic theme. After just one listen, all of the songs on the album sound very similar, because most of them are upbeat odes to the idiocy and ignorance of teenage boys. However, as an album written and performed by solely one artist without collaborations with secondary singers or songwriters, the shortage of diversity is not a disappointment, but merely an expectation.
With all aspects taken into consideration, Taylor Swift's 1989 is a success. Its infectious rhythms, relatable themes, and fresh sounds provide a soundtrack worthy of Swift's risk. Any reader should be challenged to look beyond the radio's hit singles and try listening to the less-popular numbers of 1989, which are equally deserving of praise.
Leave a Comment