'Minions' is satisfyingly funny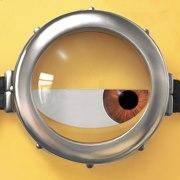 Minions, minions, everywhere! They're all over the place, from backpacks to phone cases, and now featured in a full-length film. Since their debut in the Despicable Me series, minions have been known as goofy, pill-shaped creatures that speak gibberish. However, as the main stars of their new film, the action is centered on the minions' quest for the biggest, baddest boss they can get their tiny yellow hands on.
These little yellow guys go through millennia after millennia trying and failing to please one bad guy after another. They make it through the ice age and the dark ages, ending up assisting Emperor Napoleon in his wintry enterprise.
While the minions are isolated in an icy cave without a leader, a hero named Kevin decides to take a stand and find a permanent villain for his comrades to faithfully serve. After Kevin recruits Bob and Stuart to accompany him along the journey; the trio makes their way across the seas and find themselves in 1960s New York City.
As the trio progresses through their journey, they end up at a secret VillainCon, a convention for villains all around the world to meet up and collaborate. The minions are in luck, as a new female super villain makes her debut. Her name is Scarlet Overkill. Though it is refreshing to see a female villain on screen, her character is the typical girl baddie with a tragic sob story and a thirst for power. Scarlet's character is seemingly sweet and even maternal towards Kevin, Stuart, and Bob. But the audience soon sees her gentle nature dissolve into pure madness and vengeance.
Throughout the film, there are several instances when the themes of friendship and loyalty are presented, which gives the movie more depth as opposed to the sole idea of numerous yellow alien creatures running around cities and accidentally blowing up buildings. So without a doubt, a surprising sneak peek at how the minions met Gru – their current and hopefully permanent boss – is also thrown in at the end, tying the whole series together. All in all, despite the silly violence and lack of linguistically organized dialogue, Minions is a movie whose humor can strike a chord with anyone looking for a good laugh. And with an ending where everything seems to fall perfectly into place, the film leaves audiences feeling entertained and even satisfied. Perhaps with so many of them, we might see more minion movies in the near future!