Portillo's to open in Brookfield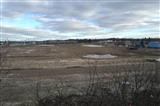 It was recently announced that a Portillo's restaurant is opening in Brookfield during the second half of 2016.
Portillo's is a fast casual restaurant chain that is most famous for their Chicago-style hot dogs and Italian beef. According to www.portillos.com, there are over 40 Portillo's restaurants, but the Brookfield location will be the first in the state of Wisconsin. The restaurant will be on Bluemound Road, west of Calhoun Road at  The Shoppes at the Corridor, a new mixed-use development.
"I am absolutely delighted that Portillo's is coming to Brookfield," Steve Ponto, Mayor of Brookfield, said. "Portillo's is an iconic Chicagoland restaurant with an enthusiastic and loyal following. The positive response we received when the announcement was made was incredible."
Not only residents of Brookfield, but people from all over Wisconsin were excited to hear about the new Portillo's.
"I'm pumped about it. My family and I used to drive down to Illinois on the weekends just so we could eat at Portillo's. It's that good," Dominic Labellarte, a former Illinois resident, said. "I like [Portillo's] because the food isn't too expensive and it all tastes amazing. The variety of food offered is really what separates Portillo's from other restaurants."
But the food is not the only reason people are anxious for the restaurant to come. In fact, many customers are eager to see the atmosphere as well.
"I like the fact that Portillo's has a period decor in each of its restaurants which reflects the community in which it is located. For Brookfield, I anticipate a 1950's and early 1960's decor that reflects the fact that Brookfield was incorporated as a city in 1954 and grew rapidly during that period," Mayor Ponto said. "I also expect that historic aspects of Bluemound Road such as the old outdoor theater and the diner will be represented."
People of Wisconsin have been wanting a Portillo's to come for years now, so some wondered why they decided on Brookfield to finally open a location in.
"I believe Portillo's chose Brookfield as its first Wisconsin location because the demographics of the Brookfield area suggest the restaurant will be very successful here," Mayor Ponto said. "Also, the specific location in the Corridor development on Bluemound Road is prime for a fast casual restaurant such as Portillo's."
Although Portillo's coming to Brookfield is something to celebrate, some residents are wondering what effect it will have on nearby restaurants.
"I think it will definitely impact other restaurants in Brookfield just due to their customers eating at Portillo's once in awhile," Nick Rozanski, a Brookfield Central senior, said. "I know that I definitely will be eating at Portillo's as often as any other restaurant."
No matter what happens, a famous restaurant like Portillo's choosing Brookfield as their first location in Wisconsin is a milestone for the city.
"They're not just any restaurant. It's the flavor and scenery that combines to make the experience of eating at Portillo's so enjoyable," Rozanski said.