Ocean lives up to lengthy hype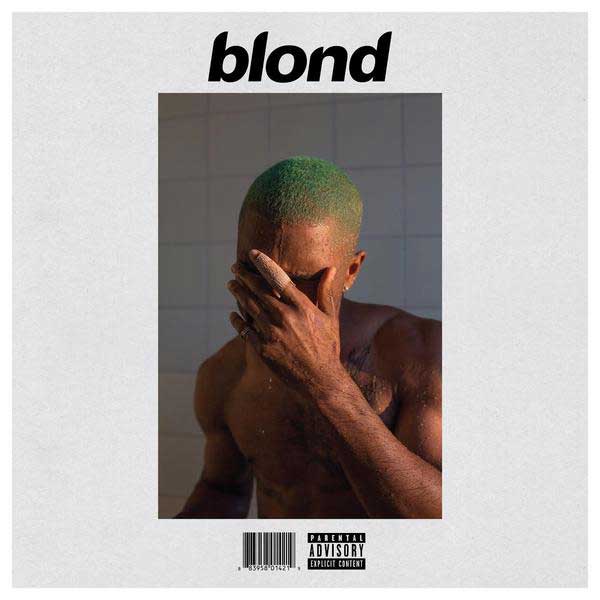 Finally, after four painfully long years of his seemingly never-ending hiatus, Frank Ocean appeared once more in August to drop not one, but two albums. In the months leading up to the release of Endless and Blonde, there were so many false alarms of a supposed album-drop that the internet became the boy-who-cried-Frank-Ocean. At long last, Frank Ocean emerged from 20,000 leagues under the sea and blessed us all with thirty five tracks of pure gold.
The first album, Endless, was released on a livestream of black and white footage of what appeared to be Ocean doing staircase carpentry while the the eighteen-track album played in the background. While the 45-minute video is painfully dull to watch, the music is not. Endless holds some of Frank Ocean's most raw pieces yet; some, like "Rushes," sound like they were just in the first stages of development. The visual album feels celestial with Ocean's crooning falsettos and ambient sound. While Endless provided listeners with a more ballad-inclined side of Frank Ocean, one can't help but feel like it was simply a prologue to the colossal Blonde.
Blonde earned Ocean his first no.1 on the Billboard 200 album charts and has been dominating the Apple Music top charts – and for good reason. Even though Blonde is without a doubt more conventional than Endless, it has hit a chord with listeners that Endless failed to. As the third largest debut of 2016, Blonde is heavy and emotional as it addresses sexuality, drug abuse, mortality, nostalgia, and police brutality. The album is a wonderful, experimental combination of contemporary R&B, elements of hip hop and psychedelic pop. Fan favorite tracks from Blonde include "Nights", "Futura Free", and "Pink + White."
All in all, Frank Ocean delivered and showed audiences just how multi-dimensional his songwriting and sound is. This is without a doubt one of the biggest albums of 2016 and rightly so. Blonde was worth waiting for.