Which classic Christmas movies are the best?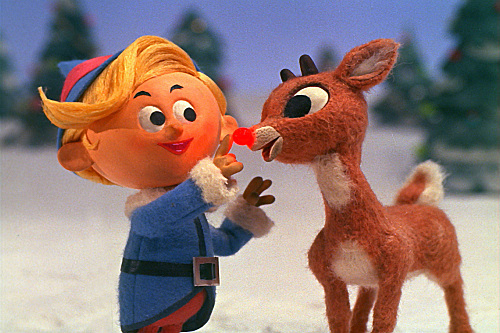 Hang on for a minute...we're trying to find some more stories you might like.
Rudolph, the Red Nosed Reindeer (1964)
Synopsis: The 1964 claymation film tells the classic story of a reindeer named Rudolph with a red, glowing nose who is excluded from all of the other reindeer, but eventually leads Santa's sleigh on a cold, stormy Christmas Eve. The movie takes those basic plot points and adds a few quirky characters like an elf who just wants to be a dentist, a miner who is searching for gold and an island of misfit toys.
Personal Rating: I really loved this movie as a kid, and it's still a classic feel-good film that reminds you of the magic of the holidays, 4/5
Recommendation: This movie would most likely be best for younger children who are first learning about the holidays and what they are, as the comedy and story are pretty simple.
It's a Wonderful Life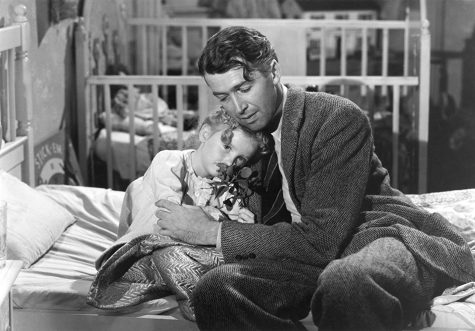 IMDB.com
Synopsis: When George Bailey realizes he has given up all of his life dreams to help others, he attempts suicide on Christmas Eve. While he does so, his guardian angel intervenes to keep him alive, showing Bailey what would have happened to his town and the lives of his family if he was never born.
Personal Rating: It's a Wonderful Life is not only my favorite Christmas movie, but also one of my favorite movies of all time. With the perfect combination of holiday magic and the power of family it's a film classic in every sense of the word. 5/5
Recommendation: This movie is in black and white, and features some topics and details that are too complicated for children to understand, so this is most certainly a movie meant for teens or adults.

Elf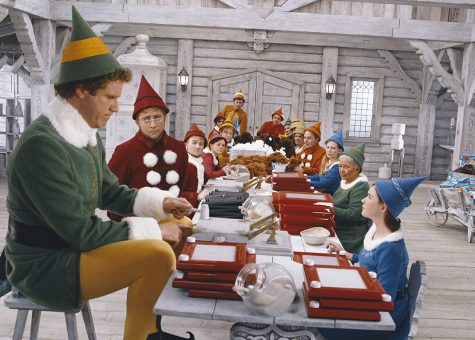 IMDB.com
Synopsis: An orphaned baby climbs into Santa's sack of presents one Christmas Eve and is raised in the North Pole by elves and named Buddy. The older Buddy gets, the more he realizes that he doesn't fit in with his adoptive family, and desires to find his biological father. Setting out on a journey to New York City, Buddy makes friends and memories as he tries to discover what a family really is.
Personal Rating: Elf is a beloved holiday film of many, and I like it as well. The movie has a lot of funny jokes and great comedic timing, but also has many jokes that fall flat. However, no one can deny the comedic power Will Ferrell has as the naive Buddy the elf. 3/5
Recommendation: This movie is more for older children or pre-teens, but even teens or adults can still enjoy the jokes that some children might not understand.
Home Alone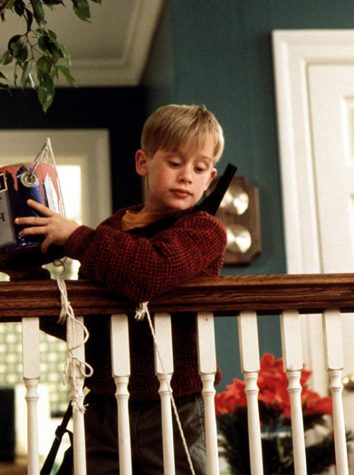 IMDB.com
Synopsis: Kevin McCallister is planning on going on a grand Christmas trip to Paris when his entire family forget him at home and flies out without him. Believing the house to be empty, two burglars attempt to rob the McCallister house, but soon find that they have to deal with the mischievous Kevin and his various traps.
Personal Rating: Home Alone is another one of my favorite Christmas movies, after all, what kid didn't want to be able to set up traps and tools like Kevin's? The movie stays a classic in my heart, and I am sure to watch it each and every holiday season 5/5
Recommendation: Home Alone has something for everyone, and is perfect for those stay-in movie nights.
A Christmas Carol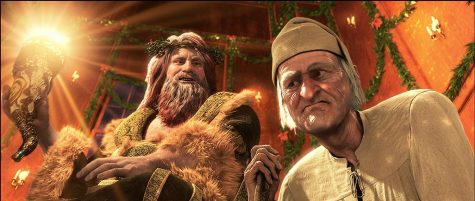 IMDB.com
Synopsis: Senile Ebenezer Scrooge despises Christmas in every way, and refuses to acknowledge the holiday whatsoever. This starts to change when Scrooge receives a visit from the ghost of his business partner, encouraging him to follow the directions of 3 other ghosts or his fate in the afterlife with be anything but pleasant. The ghost of Christmas Past, Present and Future take Scrooge on a journey of all of his Christmases, attempting to teach him the happiness associated with the
Personal Rating: As a kid, this movie terrified me. It's not the typical Christmas movie, because it kind of scares you into the submission of loving Christmas just to not be a 'Scrooge'. Not exactly the kind of heartwarming and cheesy film you would expect a Christmas movie to be. 2/5
Recommendation: Older children or adults who want to relive their terrifying childhood memories or just relieve those classic quotes like "Bah Humbug!".
Polar Express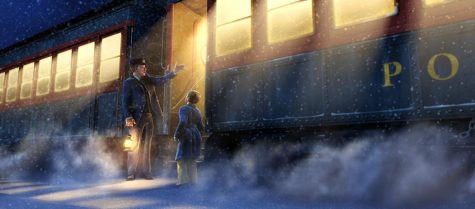 IMDB.com
Synopsis: As a young boy begins to doubt the existence of Santa Claus a midnight locomotive called "The Polar Express" picks him up and whisks him away on a journey to the North Pole. Along the way he meets a strict but loving train conductor, a shy boy and a brave little girl. Together the ragtag group of kids encounter magic and find that Santa and the power of believing is more powerful than they ever thought.
Personal Rating: The Polar Express was also a scary movie at times, but this one had many more positive memories associated with it for me. The Polar Express was always the movie that elementary school students would watch before Christmas break at their holiday party, so it obviously has a warm place in my heart. 4/5
Recommendation: Older kids or preteens, plus adults looking to see a quirky yet cute Christmas classic.
A Charlie Brown Christmas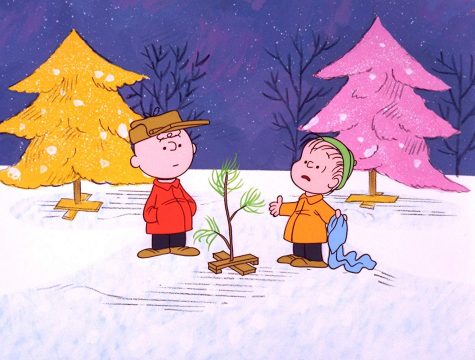 IMDB.com
Synopsis: Charlie Brown always ends up feeling down in the dumps around christmas time, and the fact that his friends aren't even celebrating the true meaning of Christmas, friends and family, makes him even more upset. With the big holiday musical, Charlie finds himself in charge of his friends, and begins to realize he has more on his plate than he first expected.
Personal Rating: I don't watch this movie that often during the holiday season anymore because as a kid, it used to make me really sad. The entire movie is essentially Charlie Brown being depressed, and when I look for Christmas movies, I tend to look for that classic holiday joy, so this film just never lived up to my expectations. 2/5
Recommendation: Though I wouldn't exactly recommend this movie to many people, it's cute for children to have something funny to watch, and a nice film where parents can relive why they enjoy the Charlie Brown franchise.