Wisconsin Wildfires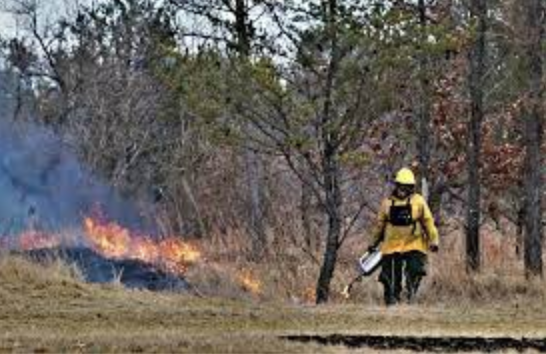 On the afternoon of April 12th, a wildfire started in the regions surrounding Fort McCoy, one of the largest military bases in Wisconsin. Immediately that same day, Governor Tony Evers issued a Red Flag warning regarding increased wildfire risks throughout the entire state. Most of central WI and all of southern WI, including BC and Milwaukee, were listed as having an extreme risk of wildfires starting. Soon after the fires started, Evans declared a state of emergency for Wisconsin.
The wildfire in Fort McCoy burned for two days, covering over 3100 acres of land. Numerous households were forced to evacuate and highways were closed down. Fortunately, there were no injuries reported. Many of those that were evacuated were given access to hotel rooms as the fires were fought around their homes. 
Though no definitive cause of the fire was pinpointed, the prescribed burns conducted by Fort McCoy during the height of army training season, combined with the dry weather, were a probable cause. However, Fort McCoy denies any connection between their prescribed burns and the cause of the wildfire.
The heroics of the Wisconsin National Guard and numerous local/regional organizations helped put out this raging fire, putting out about 50% by April 13th and finally containing all the flames by April 14th. Black Hawk helicopters in combination with ground fire engines were the primary means of controlling the flames.
In the coming days after the wildfires were contained, people returned to their homes and resumed their normal routines to the best of their abilities. We have all the firemen and those who helped with the evacuation to thank for not losing a single life during this tragic event.