Ed Sheeran impresses audience in Chicago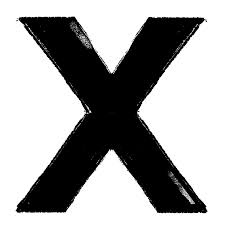 Tuesday, Sept 16, at the Rosemont Arena in Illinois, I enjoyed THE greatest concert experience of my life. Ed Sheeran, a 23-year-old red-haired performer, sang his heart out while playing his guitar to the beat of his new album, X, as well as some of his older music, and I loved every moment of it. Sheeran is not just your typical modern day pop star at all; this man is one-of-a-kind with a genre of his own. However, I had never gotten to feel the magic of this entertainer's presence until that night.
Singer, songwriter, and guitarist, this man can do it all with a touch of acoustic pop, folk, and hip-hop. And not only does he gain the utmost adoration from his fans in the crowd, but he also plays his music with intensity and passion. What distinguishes Sheeran from most other performers is his unique way of performing. His individuality shines through, especially when he employs technology to his advantage, utilizing loop pedals to continuously overlap his vocals and guitar loops over each other to essentially create a one-man band. Beginning the concert with a hit entitled "I'm a Mess," Sheeran had the entire arena on their feet, belting out the lyrics, while he caused the ground to pulse with the guitar loops he was creating. Next, he performed his popular songs called "Lego House" and "Don't." After that, Ed sang sweet songs such as "One," which turned the entire arena (including myself) to mush and caused us to lift up our bright cell phone screens and sway to the beat. After that, he sang my favorite song off of the X album, "Tenerife Sea," which features lyrics such as "'Cause all that you are is all that I'll ever need."
I'm not going to lie, some tears were shed. The crowd enjoyed it all. Ed Sheeran's 13th song of the night was "Give Me Love," which may be his most popular song ever. By assigning vocal harmonies to each side of the arena and singing along with the audience, he proved his talent. After Sheeran flawlessly executed a few more tunes, the artist's final number was "Sing," his newest album's hit single. Encouraging everyone to sing along, Ed exited the stage when the song was over, but the audience kept singing.
The Ed Sheeran concert was by far the most exciting and amazing show I have been to in my entire life. It was truly a privilege to be able to witness that man's impeccable talent in person, and I doubt that I will ever forget it.