NehruvianDOOM shows hip-hop talent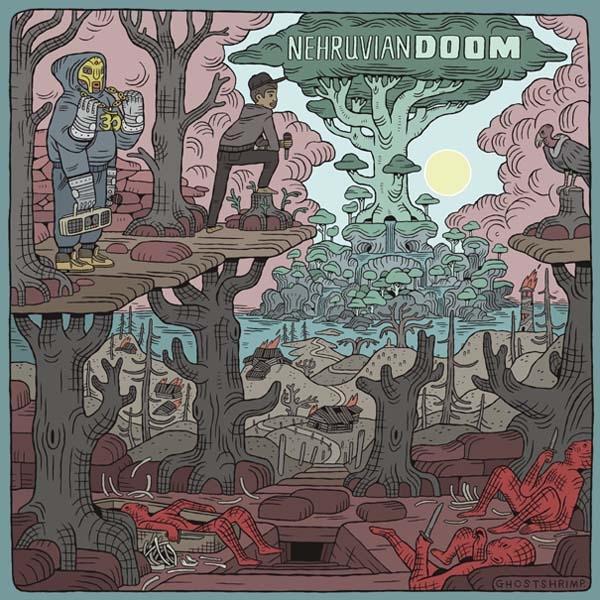 This collaboration between well established, seasoned veteran, "MF" Doom or Metal Face Doom, and Bishop Nehru, well known for his extremely youthful album produced by some of the biggest names in hip-hop such as J-Dilla, DJ Premier, Madlib, and MF Doom, "Nehruvian." This well-established child prodigy has taken on Mos Def's beats and came out victorious as he freestyled over Mos Def's song, "Mathematics." He also opened for The Wu-Tang Clan's 20th anniversary reunion. The importance of these past performances shows the potential that the Bishop has as both an MC and as an entertainer.
Even with all this build up and anticipation for Bishop to go on and flip the Hip Hop industry upside-down, he plays a less impressive, but larger role in the album. Five of the nine songs on the album were sung entirely by Bishop. However, the most impressive was "Caskets," in which he was outperformed by the Veteran and all mighty MF Doom.
In the pre-released hit song "Om," Bishop completely dominates the song. His flow was on point, and his lyrics were witty, clever, and were completely enveloped by the rhythm. This song is the end-all to everything Bishop has done up to this point. The track displays his maturity as an artist as well as a student to such great idols in the Hip-Hop culture today like a giant neon sign. Although there is always room for him to grow, this album is a milestone on the way to his peak performance and influence in today's hip-hop. As his chorus hums in the winding down track, "Great Thing," "I'ma do great thing, great things; Ya'll can't stop my dreams and my visions," this collaboration is a clear indicator that this young man is going to be shooting up in popularity if he continues with the progress displayed by this album that he has made under MF Doom.
Leave a Comment