Meet Mr. Donald Kurth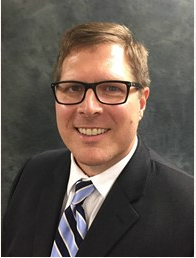 Mr. Donald Kurth joined Central's community this year, taking on the role of Brookfield Central's new activities and athletic director. Although he has only been here for about a month, Mr. Kurth already loves the atmosphere in BC.
Reflecting on his experience at Central so far, Kurth said, "It's everything I heard it was going to be; I've had a really positive experience, and everyone's just been very welcoming and kind. It's great to be here!"
Kurth has had plenty of experience working in different departments at Franklin High School and Cedarburg High School, ranging from school counselor to P.E. and health teacher. He has also coached many sports, including girls track, football, and cross country.
A fun fact about Kurth is that he actually went to high school in Germantown with Mr. Jamie Meulemans, one of Central's guidance counselors. In his free time, Kurth loves to spend time with his family. He has a son named Liam, who is six years old, and a daughter named Lola , who is two years old. He travels a lot, and greatly enjoys listening to music and watching sports.
As he begins to get more accustomed to Brookfield Central and transitions into his new role, Kurth has several goals for himself as athletic and activities director. "I want to be as visible and accessible as possible and build upon the successes that have already occurred. One thing I want to focus on is increasing the student participation rate in extracurricular activities to 100%. As a long term goal, I want to work on getting more student feedback and input so I know how students feel about certain things." Kurth also said he wanted to improve facilities for all sports and activities, rather than focusing on just one.
We wish Mr. Kurth the best in his new role at Central, and we are extremely glad to have him join the BC community!