Special graduation ceremony held for student battling cancer
The graduating seniors of 2017 were able to try on their graduation caps a little early Thursday, May 25, during an early graduation ceremony held in the cafeteria. Many donned their blue caps in a show of solidarity for fellow classmate Andrew Wernicke ('17), who would not be able to attend the June 11 ceremony due to a crucial treatment procedure in Georgia for his brain cancer.
The students and staff in attendance demonstrated their unity as they stood up to applaud Wernicke during his procession to the familiar "Pomp and Circumstance" played by the orchestra. Elmbrook School Board president, Kathryn Wilson, was also in attendance. Senior Class Liaison Caitlin Locante then began the ceremony with brief introductory remarks, which was followed by a powerful performance of "Rivers and Roads" by the senior members of the choir. Principal Gruetzmacher then presented a speech honoring Wernicke, touching on his positive attitude, personality, and outlook as several in the audience silently nodded in assent. "I can't wait to see you back here as an alum," Gruetzmacher concluded.
A key highlight of the ceremony shortly followed when Mr. Bob Fuchs read aloud a letter to Wernicke from her sister Paige, who was unable to be in attendance. She spoke of positivity and perseverance, traits that many have associated with Wernicke.
After a slight mishap with the presentation of the diploma itself, Wernicke allowed Fuchs to humorously help flick the tassel to the right, demonstrating his levity as the crowd laughed with him and gave a standing ovation for one last time.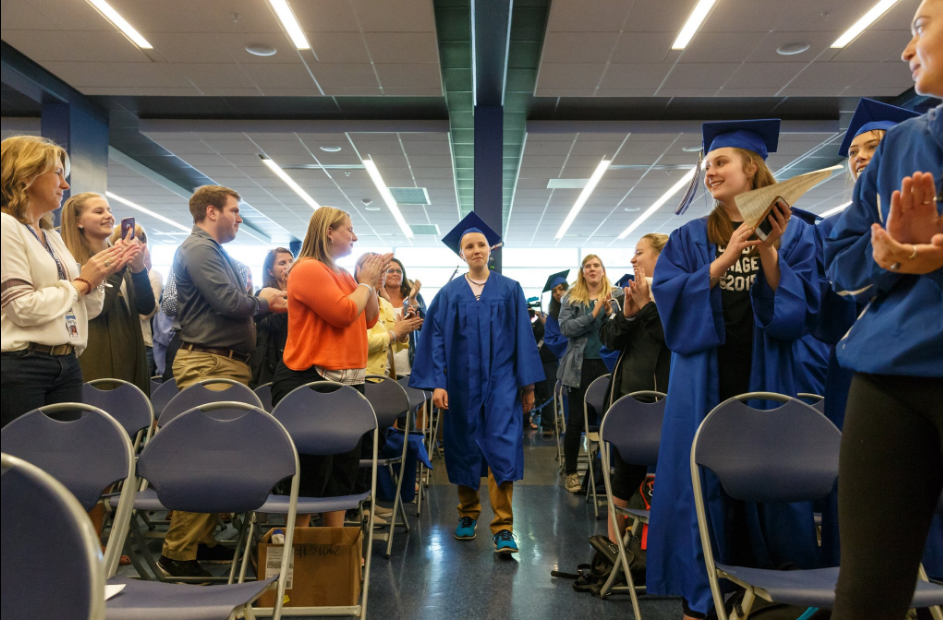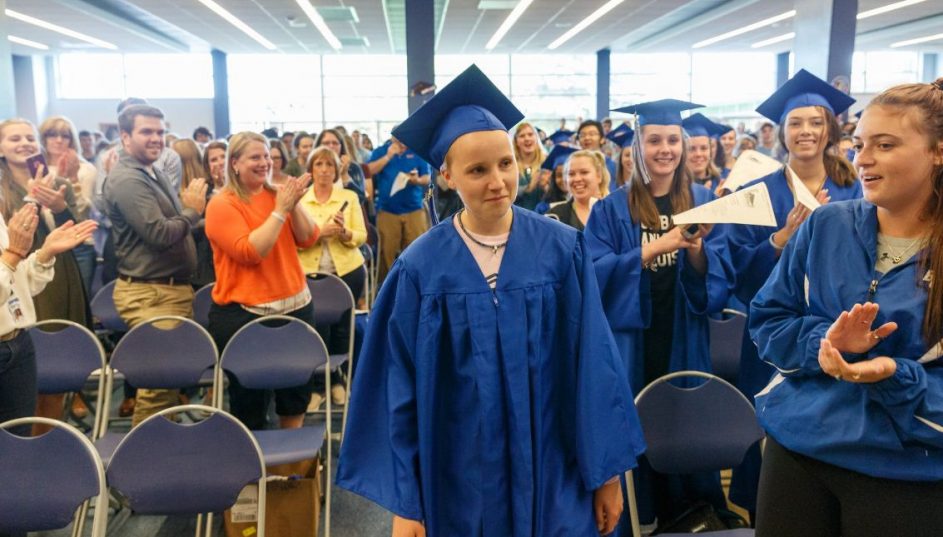 Leave a Comment