Brookfield fights for childhood cancer awareness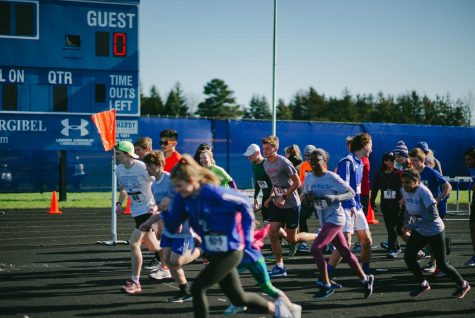 Encouraged by the clear skies and pleasant weather, runners of the Brookfield community queued up on Brookfield Central's football turf, and the Fight Like a Kid 5K started on Katrina McCoy's ('19) signal over the PA system. Hosted by Brookfield Central's Chick-Fil-A Leadership Academy (CFALA) club, the race was organized to raise awareness for childhood cancer. As students have seen several of their peers affected by cancer, the CFALA planned this event to involve both students and community members alike for a cause greater than itself.
Max Czechowski ('17), Senior Class President and member of the CFALA, was glad to see the members of the community support the cause.
"We had a large number of participants who came from the school but also great support from the community," noted Czechowski. "We wanted to create something that a lot of people would be able to come together and participate in no matter what." He also explained, "We wanted to raise money and awareness for childhood cancer, because at the time of planning the event one of our fellow classmates fell ill again with cancer."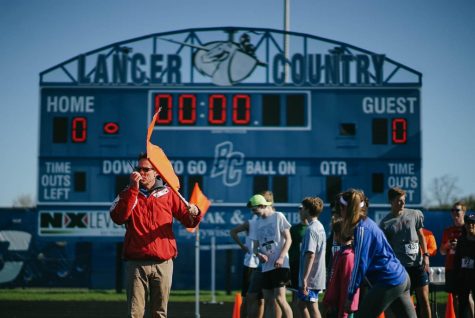 The club chose to focus on the MACC Fund, an organization that funds research facilities for childhood cancer and blood disorders. Whether it be battling on the frontlines or supporting peers from the sidelines, many students have witnessed the impacts of cancer within the school and community.
Kevin Jacobson ('19), another member of the CFALA, added, "This is so important to our community because everyone knows someone who has had cancer […] It does especially hit home for our community because we have kids we see every day with cancer."
The participants ran through the "Lancer Loop" course, along North Ave, Calhoun Rd, Pilgrim Pkwy, and Gebhardt Rd. With a time of 17:40, Breck Duncan ('18) ended up taking home a first-place win. The cross country and track runner said, "The 5K was a great experience. I got to run with friends for a good cause." Despite being off-season, Duncan commented, "It was a good time for not being in season. I'm happy with the time I got."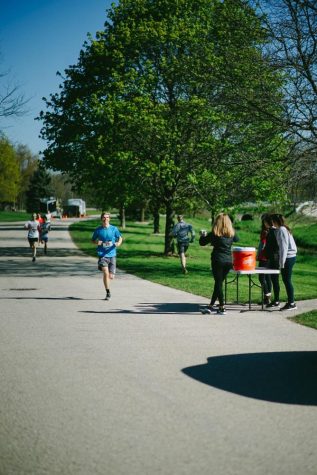 Alongside the CFALA's 5K, BC's Key Club organized a pancake breakfast for the same purpose. Together, both clubs were able to raise approximately $3,650 to donate to the MACC Fund. Students from CFALA expressed immense pride in their accomplishment, and were glad they were able to organize such a meaningful event for the community.
After the event, Kevin Jacobson reflected on the day, "We know that we can't single-handedly change the outcome [of cancer], but if enough people from the community bind together, we can make a real lasting impact."