Six must-haves for college dorm life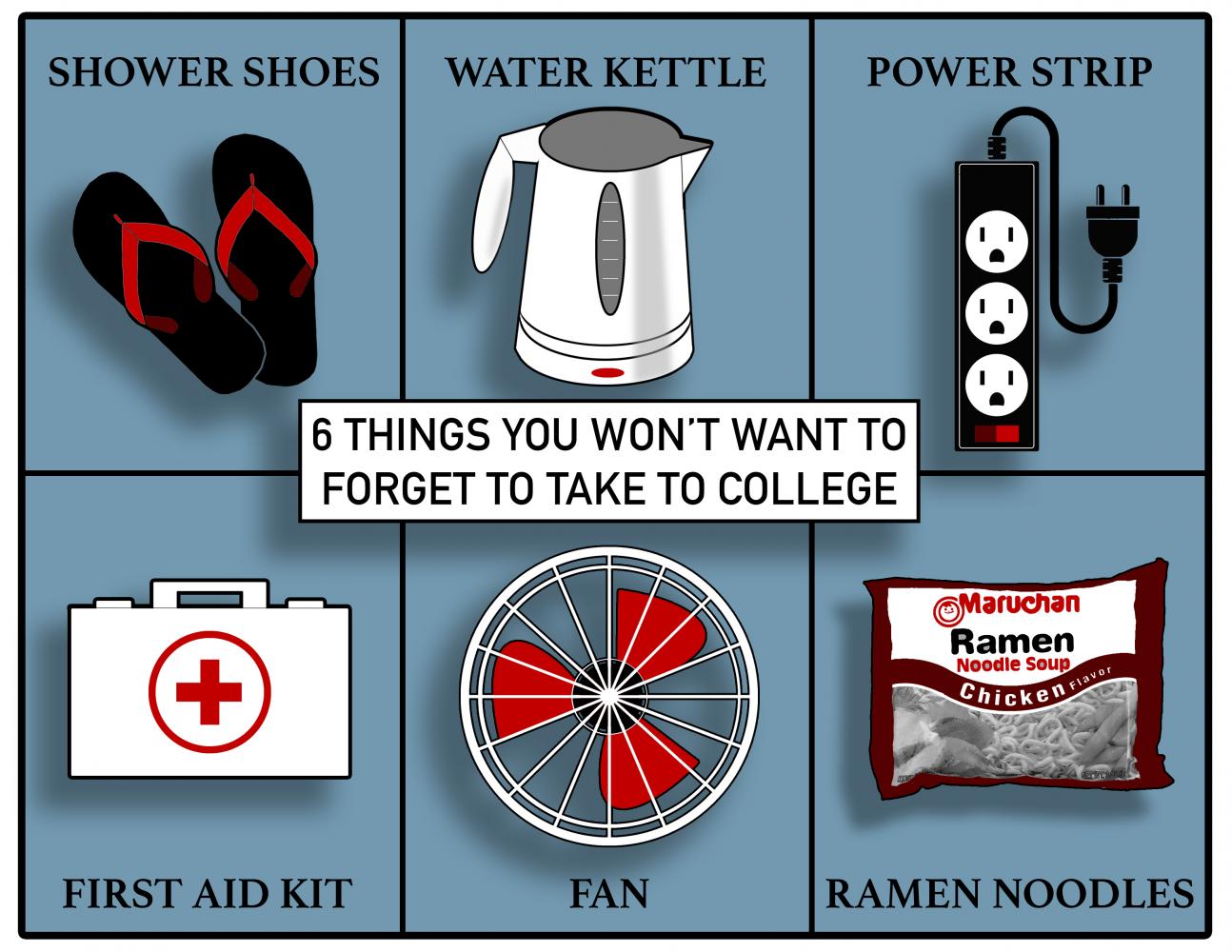 Emma Favill
Shower Shoes → Shower Shoes not only save you from the disgusting truths of sharing showers with a dorm full of other people, but they also provide a stylish shower experience… sort of.
Water Kettle → A water kettle comes in handy for a necessary late night cup of tea or bowl of Ramen Noodles.
Power Strip → No doubt you will want to plug more devices in than the dorm room outlets would permit. By bringing a power strip, you will be able to simultaneously charge more electronics.
First Aid Kit → A first aid kit is an extremely useful thing to have handy in a dorm room. This can not only be filled with items such as band-aids, but also handy grooming tools you don't realize you use until you are without them.
Fan → Some of the dorm rooms are not air-conditioned. During the summer, a fan will be much appreciated – whether it be a window fan or a stand-alone fan.
Ramen Noodles → And, of course, the infamous Ramen Noodles which the stereotypical college student subsists on. Wouldn't want to forget that now, would we?
Whether you're thirty minutes or fifteen hours away from home, it's always good to be prepared for whatever comes your way your first year of college.