2015 Top sports moments: A reflection of Lancer athletics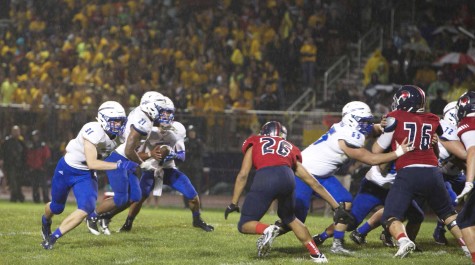 Without a doubt, 2015 was a very eventful year for the Brookfield Central Athletic Department. With several titles won and scores of students recognized for outstanding sportsmanship, Brookfield Central is continuing to distinguish itself as one of the top athletic programs in the state "because of the Lancer community's commitment to striving to be the best," said Athletics and Activities Director Mr. Todd Sobrilsky.
"That does not mean just winning, but also in doing what is right and doing it the right way, through hard work, maximum effort, and supporting one another in the journey of success," said Mr. Sobrilsky, who recently received a 2015 Distinguished Service Award from the National Interscholastic Athletic Administrators Association (NIAAA).
Some peaks of 2015 in BCHS sports include the football team progressing to the WIAA playoffs, reaching level 2 and the girls golf team qualifying for state for the twelfth year in a row, winning a remarkable 7th place. The girls swimming team also held a high spot at state, achieving 9th place with
Maggie Teng ('19) finishing 3rd place in breaststroke and Caitlin Locante ('17) attaining 2nd place in diving. Additionally, the boys soccer team had an outstanding season, winning the regional championships for the first time in several years. The following teams won the GMC Fall conference championships: girls cross country, girls golf, girls swim and dive, and varsity football. Furthermore, there were four exceptional students that were named as athletes of the year including Emily Balding ('18) in girls golf, Gwen Gustafson ('18) in girls swim and dive, as well as Brandon Hughes ('16) and Joey Koppelman ('16) in football. As for milestones in coaching, Coach Dave Steinbach reached his 1,000th career victory at Central this past August. Additionally, well known football coaches Mr. Jed Kennedy and Mr. Paul Maier were recognized as Head and Assistant Coaches of the year (respectively) by the GMC football coaches. Overall, there were an impressive "26 GMC first team conference athletes this fall."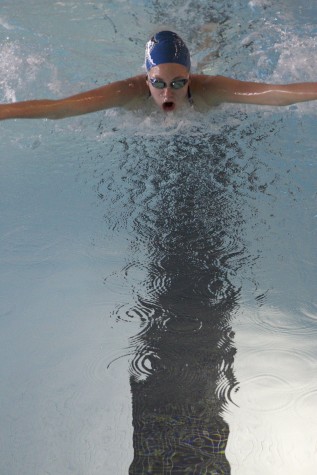 "Numerous studies that have been done show that being involved in high school activities/athletics is a great indicator for success in high school and future life endeavors" said Mr. Sobrilsky.
He also mentioned that the national average for high school athletics is near 55%
whereas Brookfield Central boasts an estimated 85% of student participation in sports.
"The rich tradition of excellence is something that the student athletes, coaches, and community take pride in and strive to continue. As our student athlete support group, the Blue Crew, always talks about: the Lancers are training mean, staying clean as one team to see who is next to win the state championship banner," said MR. Sobrilsky.
The athletes of Brookfield Central High School are unquestionably known for their sportsmanship and extraordinary effort in the sports they take part in. It is this commendable character that gains respect for not only the Athletics Department at Brookfield Central, but the entire school as a whole. It is clear that the Lancers aspire to uphold the well respected title of Brookfield Central High School in the sports seasons yet to come this year.