College Decision Day. Seniors pull out their future college gear!
May 1st. The college decision day for high school seniors across the country. For some, it was a stressful time picking the perfect college before the May 1st commitment deposit deadline. For others, it was a breeze, as they knew which college to commit to from the moment they were accepted.
At BC, seniors have a tradition of wearing their future college gear on May 1st. The Class of 2017 will scatter wide, with colleges spreaded from the east coast (Cornell) to the west coast (UC Berkley), with many in-between (DePauw) and many staying close to home (UW-Madison). Some have already joined the military and other occupations.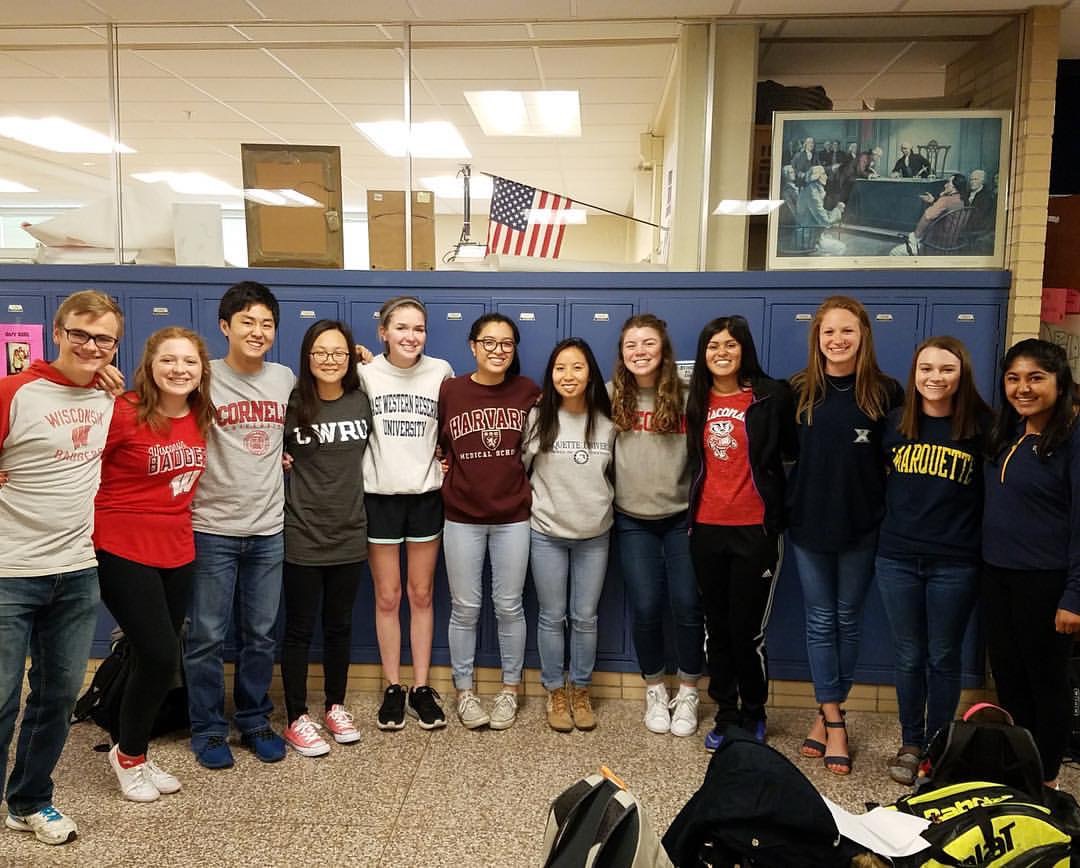 Stay tuned to the June issue of the Tyro for more information about the Class of 2017's future plans!
Seniors: Have a photo of you or some friends in college gear? Send them to [email protected] to be featured in the Online Tyro!