"Leaf" your closet smiling with this fall fashion
Fall is a key time to be mostly at home, comfortable, and warm. However, without the necessity of wearing a million layers, in comparison to how it is during the winter. Most times, during the first couple weeks of fall, the weather can vary quite a lot. It gets to a point where it is way too hot one day, and way too cold the next. Therefore, checking up on the weather app is a repetitive cycle. Since the weather varies so much during the fall, so do your outfits. Fall Fashion is quite tricky, but honestly, it is the most beautiful and comfortable of all fashions. This year's fall fashion trends are the following:
For girls, the first trend, is two words, cropped and sweaters; cropped sweaters. They are incredibly cute, plus they are perfect for fall since they give you enough warmth, but since they are a shorter type of sweater, they don't get you too warm. The second fashion are leggings. There is clearly something great about them since 99% of girls wear them on a regular basis during the fall.
Another fall fashion are the darker colors of clothing. Also, avoid the sandals and the ski boots, because open toe-boots won't result in smelly feet or frost bite during the fall.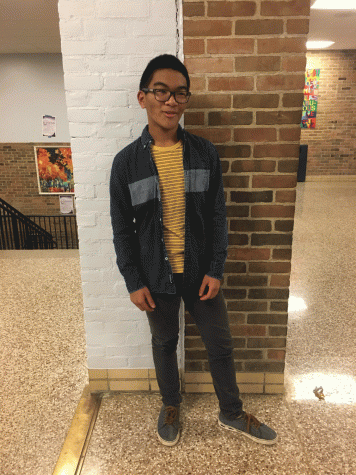 For boys, it is important to note that dark colors usually match the mood for fall, and the darker they get, the more trendy it is for the fall weather. Dark denim pants, great dark jeans. or dark sweatpants are the best route to go. Additionally, crew neck sweaters are great because they are highly comfortable, and not a lot is needed to look great also. Lastly, chukka boots work great with denim or any fall outfit, really.
Fall fashion is great, but in the end, make sure to choose your own kind of fashion. Mix and match whatever you want and feel comfortable with, and enjoy this great fall