Life after high school: seniors ponder possibilities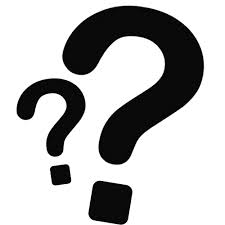 Senior year is a stressful time for many people – in addition to the regular fare of homework and busy schedules, most students will start to decide what they want to do after the year ends, with future plans including higher education, learning a trade, or joining the workforce.
Throughout this year, we will track the post-secondary school process of four BC seniors as they make preparations for life after high school. The identity of these students will be kept a secret until they have finalized their plans, whether that means landing a job, getting accepted into college, or joining the military.
Senior One: Collegiate Sports
This student's success in AP Stats class propelled her to pursue a career in the field of actuarial science and business. She also cited the influence of Mrs. Ordinans, one of her favorite teachers at Brookfield Central, as a catalyst for her research into careers that dealt with the application of statistics in the real world.
While it is clear that a strong program in actuarial science is crucial for this senior's final decision in college choice, her passion and talent ultimately lies in athletics, notably running. She hopes to continue running track after high school, with her goals set high to compete on the collegiate stage.
However, for her, the college application process is a two-way street. Although the phone calls, emails, and letters she has received from countless coaches are a testament to her talent, the challenge is to find a school that she would love to compete for but would also seek to recruit her as well. She said, "I will most likely be doing track [in college], so it really depends on the colleges that want me."
Though her main criteria for the perfect university include academics and athletics, this senior also hopes to find a home where she can maintain a social life. "I'm looking for a college that's not too small and isn't too close – but isn't too far either – in a fun area," she said.
This senior's progress in the college application process has been productive in all regards. "I have the common app done, and I have been talking to lots of coaches for track," she said. As a potential track recruit, this senior has been given perks that other applicants might not receive. She had the opportunity to visit prospective schools, sit in on classes, attend football games, and even live on campus.
While her future after high school remains uncertain for now, one thing is for sure – she has a collegiate career in running waiting for her.
Senior Two: STEM
As a young women delving into the field of STEM, this senior has no fear when it comes to attacking the world's problems equipped with her background in the sciences. Her ambition is clear, as she intends on double majoring in physics and mechanical engineering with a minor in computer science.
Even with her heavy course load, she still seeks to attend a university that offers accelerated programs and opportunities for internships with the hopes of launching herself into a career at a space company or at Boston Dynamics, an engineering and robotics design company.
Outside of academics, this senior has also considered location and student life as significant criteria for the perfect college.
"Location is also a big factor because I don't really want to be in the middle of nowhere," she said. She also placed high importance on the clubs and extracurriculars that a university has available, especially in consideration with how she will balance these activities with her schoolwork. "Ideally, a college would have a few different clubs I'm interested in, so when the time comes I can choose them around my schedule."
Despite making significant progress on essay drafts, this senior still feels behind in the college application process. She said, "I just hit a wall in terms of writing essays and have a lot laying around unfinished or not proofread." Other than the stress that comes hand-in-hand with college applications, this senior has also faced "regular college anxiety stuff" with her choice of direction in majors.
Her regular thoughts bounce between a full commitment to her decision in majors and doubt about throwing herself into a career she might not truly love.
Like most seniors, her academic journey is not yet set in stone, but the goals she has are already crystal clear.
Senior Three: Arts and Music
A passion for psychology has guided this prospective student's future plans – she seeks to further her studies in the social science and eventually enter the field of experimental psychology as a researcher. "I never realized I had an interest in the subject until I took AP Psych at BC," she said. "Psychology never ceases to amaze me – I fell in love with the idea of learning about people from the inside out."
With this in mind, picking a suitable college for this senior is heavily dependent on many factors, some of which include the location of the school, specialization in her intended major, and the student community. However, her other talents and interests have also influenced her decisions.
"I'm hoping to continue with the arts in college as well," she said. With a strong background in music and theater, she hopes to continue these activities after high school, whether it means participating in a school ensemble or community production. "Either way, I'll never turn my back on the arts since that's something I've always been passionate about."
The college application process is going well for her, with two applications already submitted. However, she states that it is difficult trying to balance school, applications, and even a social life on top of that. Regardless of current difficulties, she reminds herself to slow down once in a while. "Whenever I get overwhelmed, I just take a step back and remind myself that it's OK to live in the moment."
Despite the stress, she seems excited for the prospect of higher education, hoping that her other interests will serve as useful diversions when the going gets tough. "No matter how stressful a math class may be or how twisted a history class is, I always have those different forms of art classes to look forward to as my outlet."
In high school, she states that participating in the arts helped her relieve stress, and college is likely to be the same way. "For me, being involved in some form of art is just as important as buying your textbooks – I won't be able to get through college without them!"
Senior Four: Trade School
With so many people heading off to traditional four-year universities, it seems that learning a trade is a dying art. However, this senior is proving that wrong with his love for automotives and all things cars. "I've always liked working on cars – my dad used to work on his car, and I would help with changing oil, replacing spark plugs, and other things," he said. This interest only flourished as he eventually got his first car.
It is because of this that he plans to attend the College of Applied Technologies at the University of Northwestern Ohio (UNOH) next year, intending to bolster his education with a more hands-on approach. "The program I would to like to go to involves high-performance automotives, and a lot of the members there are on racing teams," he said. "You can even go in the facility and test everything out."
He first heard about this opportunity from a guest speaker in his automotives class. "The teacher brought in someone from Universal Technical Institute (UTI), and I came across UNOH while doing research for UTI, as it was a similar program." He states that, like every college, there is an application for acceptance in UNOH – oftentimes a stressful process. However, he considers it to be less stressful than others.
Although many students are committed to the idea of traditional schooling, he is confident that he has made the right decision, being a visual and kinesthetic learner. "Studying in the classroom isn't really for me – I like to work with my hands," he said. "Also, other schools don't have facilities or programs dedicated to automotives."
Outside of his passion for cars, this student is also interested in business, which UNOH offers many courses in. "Ideally, I'd major in business while still participating in this program," he said. After two years of automotive work and two additional years of business and management courses, he intends to open up his own shop one day.