Meet the New Football Coach: Jed Kennedy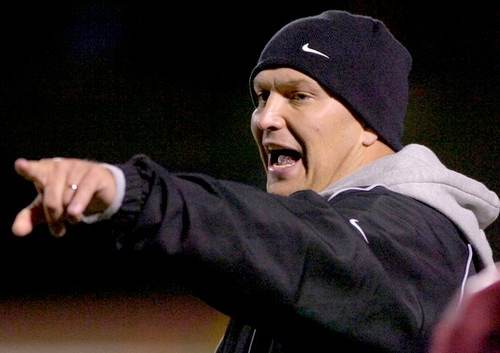 Jed Kennedy held his first official meeting as head coach of the Brookfield Central football team Wednesday, April 11. Both players and parents involved with the Lancer football program were in attendance.
 Kennedy was head coach at Kenosha-Bradford during their 2011 State Championship season and was named Wisconsin Football Coaches Association Coach of the Year that same year. Over his coaching career he has worked with multiple All-State athletes, including Heisman candidate Melvin Gordon, who is currently playing for the Wisconsin Badgers.
     For the past year Kennedy has lived in Florida, coaching the Edgewater program. Kennedy has returned to Wisconsin, his home state, for this upcoming football season. The coach is excited to become not only the new head coach, but to become a part of the BC area, where he intends to live with his wife and two daughters.
     Kennedy's philosophy for the football program is heavily based on work ethic and offseason training. In order to strengthen team commitment, he has decided to offer incentives to the players. For example, if 90% of the team is in attendance for weight room sessions, there will be names on the backs of the jerseys for that year. Next to winning and self-improvement, that is one of the biggest incentives for the players.
      Kennedy has also set high standards for BC's players this year, enforcing more stringent rules and pushing individual player goals. With an experienced staff and player dedication, the team appears to be set to start the season.